Parent education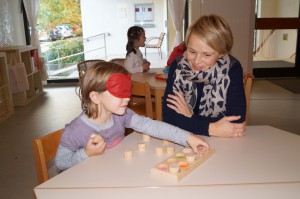 At IMS-Barbara House, we believe that supporting our parents in understanding our school philosophy and methodology is a priority. The cooperation of parents and teachers is one of the most important elements for the development of children. To assist in this process, we offer parents many opportunities to learn about child development and education, the Montessori way. Events in our Parent Education Program include:
Parent Education Evenings: On these evenings different topics of the Montessori pedagogy, which are relevant to all students and parents in our community, are discussed. Our parent community can become more familiar with the Montessori philosophy and how it relates to their roles as parents.
Parent meetings: are also education opportunities for parents in the afternoon (with child care)
Parent-Child Days: Several times a year, we have special visitation afternoons that will allow your child to show you what they are working on or enjoying at that particular moment. It is a time for your child to share his/her work environment with you.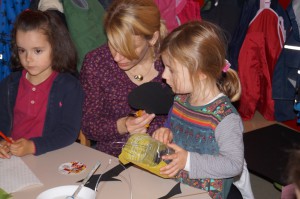 Observations: The observation in the group gives parents the opportunity to see how the children work during the morning and how they interact with other children.
Open House: Once a year we open our doors to the community (Saturday before the first Advent) Former, current and prospective families are encouraged to experience Barbara House. Friends and families are invited as well.